Hello all, welcome to the students page!
This is where you the student (and parents) can come and gather information on various opportunities we will be having. Special Events are listed first. If you want our Weekly Schedule Please Scroll Down to the middle of the page.
Special Events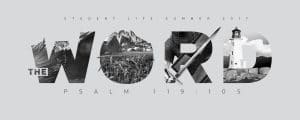 Student Life Camp June 12-16, 2017
Register Here.
Weekly Schedule
Sunday Mornings
LIFELinks – 10:45 AM
Current Study: The Gospel Project: God Delivers
Sunday Evenings
During the Month of September we are meeting at the home of Tim/Alisha Pirtle.
In October and November we will meet at Wade/Sarah McDonald's home.
Current Study: 1 Samuel
Future Studies: How to Interpret Scripture and The Minor Prophets
Wednesday Nights
Meal for Everyone: 5:15(Except During December)
Mid Week Youth Worship: 6:00-7:00
Current Study: Christ: The Crux of Christianity
If You have any questions or thoughts please let me know by contacting me in the following ways:
Cell – 731.267.1076
Office – 573.635.7131
Email – brian@memorialchurch.net
Facebook, Twitter or Instagram
Thanks!
Peace In Him,
Brian Capshaw
Pastor of Student Ministry