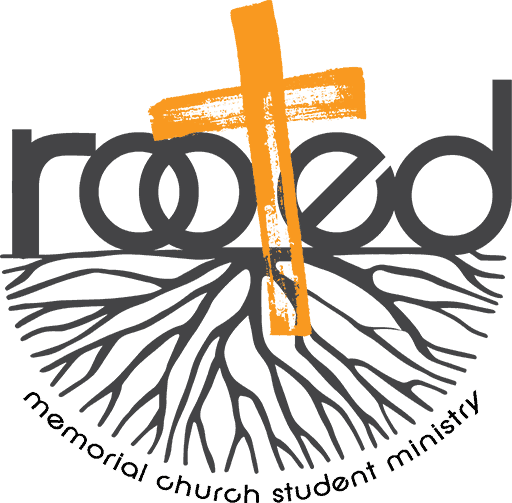 ---
CURRENT HAPPENINGS
January 3rd – Open Gym Night
January 26-27th – Ready Conference in Kansas City . See info below or  Sign Up Now
---
Weekly Schedule
Sunday Mornings
LIFELinks – 10:45 AM
Current Study: The Gospel Project: God Delivers
Sunday Evenings
We meet at various houses or at the church for events throughout the year at 6pm.  See above or call for details.
Wednesday Nights
Mid Week Youth Worship: 6:00pm – 7:30pm
If you have any questions or thoughts please don't hesitate to call or text me:
Cell – 417.849.6064
Email – David@megaphonedesigns.com
Find us on Facebook
Here we are on Instagram
In Christ,
David Newton
Rooted Student Ministry
---
Ready Conference Info
Arrive at Memorial at 3:30 pm and travel to the Ready Conference on the Campus of Midwestern Baptist Theological Seminary just north of Kansas City.
We'll eat dinner on the road as the conference starts at 6pm. After the Tadashi concert that night, we'll stay at First Baptist Church North Kansas City.
Conference starts at 8am the next morning and continues thru 2pm (lunch included). On the way back we'll stop at Jump Zone for trampoline fun!
Payment due: $45
(Includes: conference, concert, lodging, and trampoline activity – does NOT include meal money)
Please bring money for:
1) 2 fast food meals
2) Souvenirs at the conference
Learn about the conference here:
Registration and payment is due by January 10th