You're invited to join us for Wednesday Bible Study at Memorial.
Our fall semester runs September 5th – November 14th. There are adult small group studies, Rooted Student Ministries, Wonder Workshop for ages 4- grade 5 and nursery for babies-age 3.
Most Classes run from 6:00-7:00pm.
---
IF: Gathering for Women
Kari Sullivan would like to invite you to a Women's Bible Study during Wednesday Fellowship.  We will be doing a study called If: Gathering which includes video clips of conference speakers.  The focus will be on Christ's mission and charge to us to MAKE DISCIPLES.  We will hear how to be a disciple yourself, the excuses we give not to disciple, what it means to disciple, why we should disciple others, how to disciple, who to disciple, and more.  There is no book or cost to this study and we will meet for 10 weeks, Sept. 5- Nov. 14 from 6:00-7:15 pm in the Library.
This is a free study
---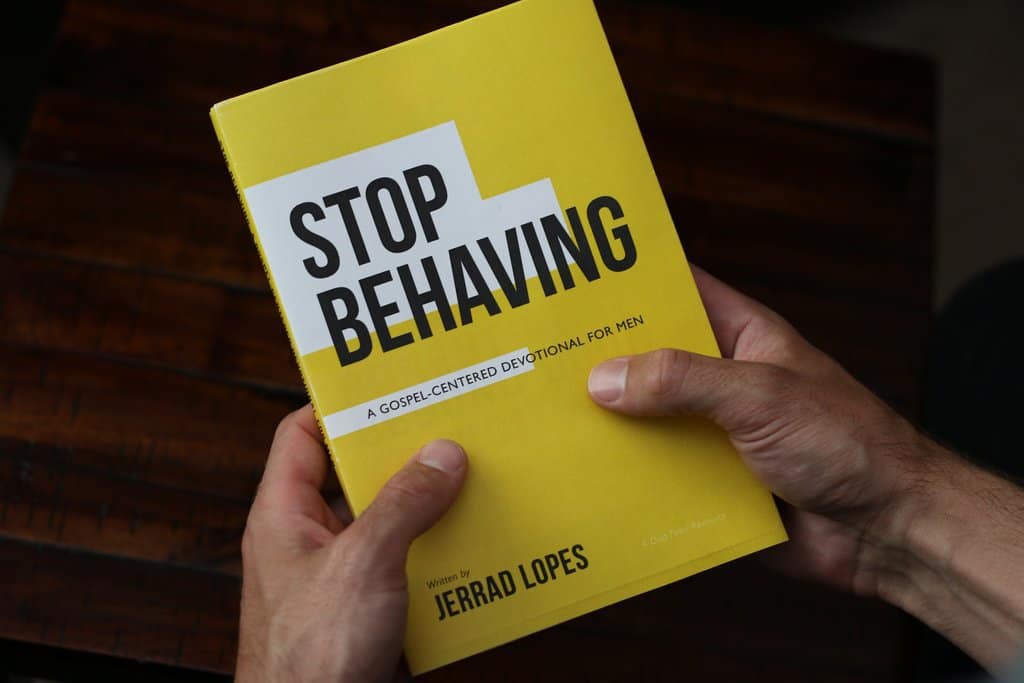 Stop Behaving: Men's Devotional
Sept 5th –  Sept 26th
Your family doesn't need a man who behaves well. They need a man whose heart has been radically changed by Jesus. As men, we are constantly being told to manage our behavior. Take your wife on a date. Stop looking at porn. Spend less time at work.
​
Behavior management is exhausting. 
We need something more. Something deeper. You don't just need changed behavior. You need a changed heart. And only Jesus can do that. In this devotional, you'll be encouraged to join a couple of friends to talk about the realities of marriage, fatherhood, work, and how the Gospel affects it all. The study will be led by Scott Loring (Memorial Worship Leader) and the Discipleship Pastor, Adam Moss and will be held in the Kingdom Cafe.
---

Series 33, Volume 1: A Man and His Design
October 3rd – November 14th

There are so many voices out there that are telling you what it means to be a man. Discover God's design for men with a clear definition and inspiring vision of Authentic Manhood. Many men lack clarity about what it truly means to be a man. As a result, MANY MEN ARE IN A STATE OF CONFUSION. They end up disappointed with life and find themselves lonely and drifting. They're comparing and competing, focused mainly on trying to keep up with everybody else. Too many guys don't know how to answer the question … "who am I as a man?" … and they end up settling for a "less-than" life. They don't have a compelling manhood vision that is bigger and more meaningful than the conventional manhood that much of the world seems to be chasing. Here's the good news. God has a really clear purpose and vision for us as men that is unique to use as men and He lays it out for us right there in his word. We call it … Authentic Manhood … and it's not only clear, it's inspiring and exciting and motivating.
The study will be led by Scott Loring (Memorial Worship Leader) and the Discipleship Pastor, Adam Moss and will be held in the Kingdom Cafe.
This is a free study
---
Wednesday activities for: