Children's Ministry
We greatly value the sacrifice and commitment our volunteers give each week to serve the little ones and pour into their lives.
Matthew 19:14
But Jesus said, "Let the little children come to me and do not hinder them, for to such belongs the kingdom of heaven."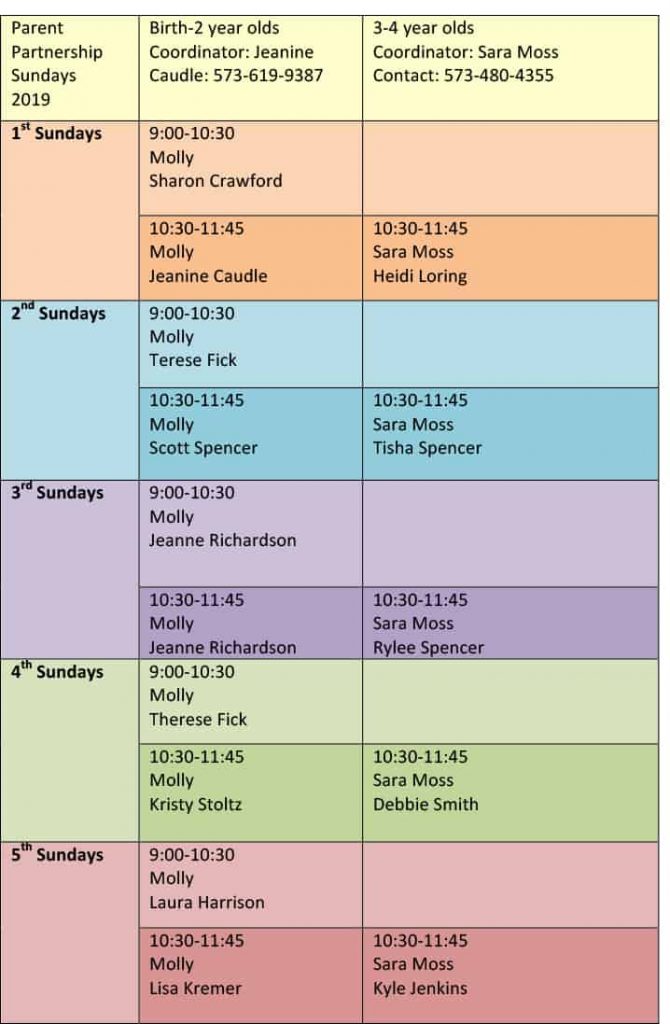 Cleaning Schedule
The congregation has been asked to volunteer as often as they are available to prepare the building for Sunday services. This is an excellent opportunity for families to serve together and fellowship with others.  We have a clear and organized system to make sure the entire campus is taken care of weekly.  All the cleaning jobs are broken down into short, manageable tasks.  You will grab an index card, complete the tasks and then return the card to the Supervising Deacon.  You can then choose another card as time permits.
Most members serve with their LifeGroup. Ask your LifeGroup leader for your cleaning schedule.