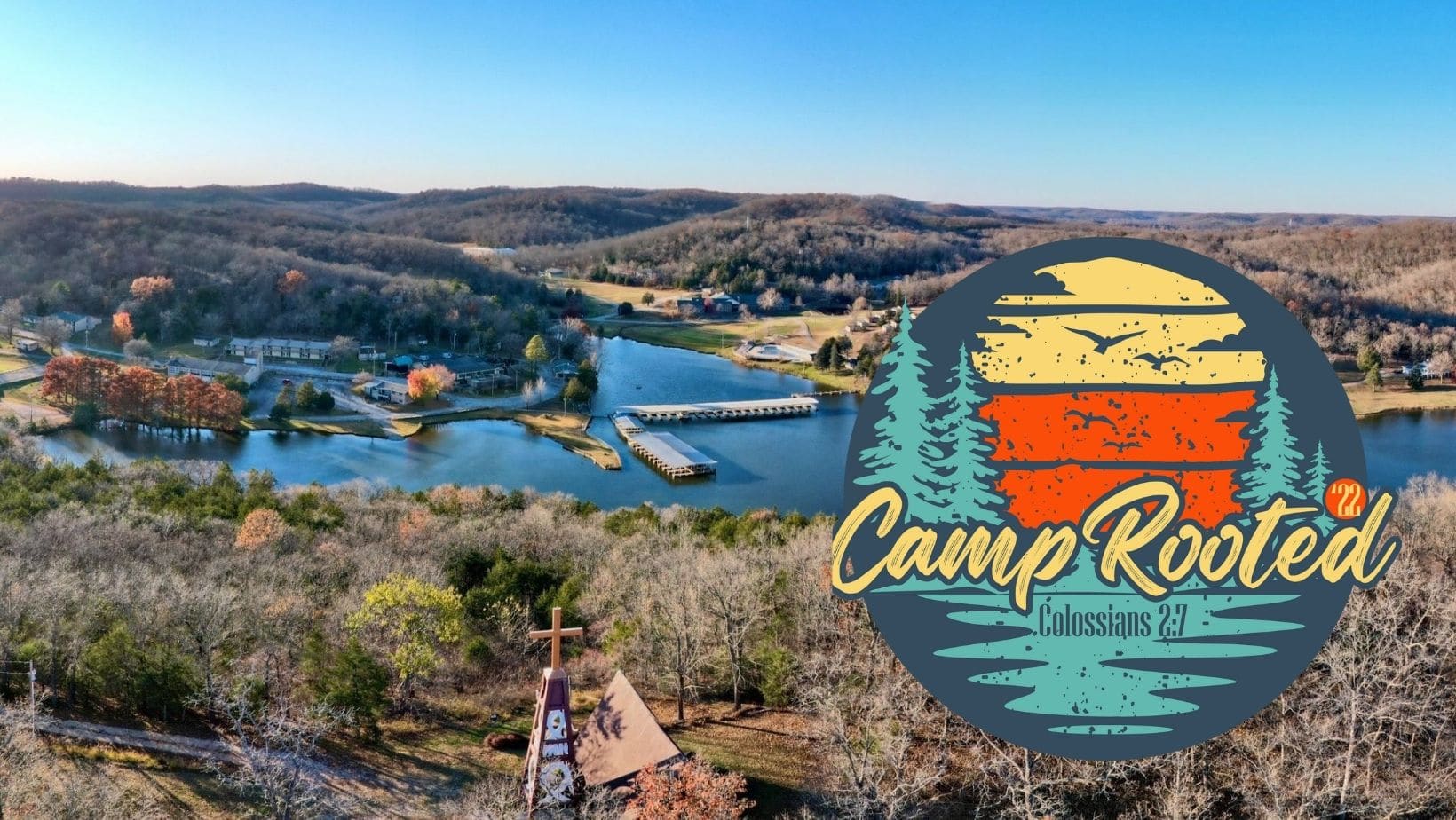 Camp Rooted was created 3 years ago to help Memorial Baptist Rooted Student Ministry build Christ-center relationships and experience God's transforming power.
New location! We're very excited to have Camp Rooted at Encounter Cove on the Lake of the Ozarks this year.  Memorial has chosen this fantastic ministry as a local mission project. The property was formerly known as Windermere and many of our members attending camp as a youth or young adult. Rooted students will not only enjoy the huge camp with loads of amenities, we will spend 1 day helping the new camp owners renovate, clean etc. Our goal is to come back to Encounter Cove each year and watch God use this incredible property for His glory once again.
We will be staying in a nice lodge with one side for girls, one for boys and a conference/kitchen space in the middle. 5-6 people per room with a private bath. Some meals will be at the lodge and others will be at the dining hall. The camp is very large so be prepared to get your exercise!
---
Dates:  August 3-7, 2022
Arrive Wednesday afternoon
Leave Sunday midday
AGES:  Completed 6th thru 12th grades
COST: $100 PER STUDENT
A limited number of scholarships are available  – ask Tisha for more info.
Registration Deadline is July 15th. There are a limited number of spots available so sign up now!
---
What Happens at Camp?
Daily small group and Bible study to grow closer to God and each other
Mission Day!  We're helping Encounter Cove with projects all over their camp!
Talent/Karaoke Night
Worship night in the rustic chapel on the hill
Fantastic food
Activities including ropes course, caving, basketball, volleyball and more
Pool time, hiking trails and lake afternoon!
Can I bring a friend?
Yes. We welcome friends to the camp until we've hit our space limitations.
Where is Encounter Cove?
Technically its in Roach, MO…who named that?? It's on the west side of the Lake of the Ozarks. Here's a link
What should I bring? What about safety?
We have a handy dandy list: Camp Rooted Details