Coyote Hill exists to give children in foster care a safe place to be a child. They know safe children today make safe families tomorrow. Coyote Hill works to end child abuse & neglect in this generation. Memorial Baptist partners with this Christian foster care organization by providing training space and direct discipleship for foster families in Central Missouri. Direct ways to get involved are:
Pray
Become a Family Partner
Would you like to get involved in this ministry? Do you feel the Lord pulling you to volunteer in some way? Fill out our interest form and someone will begin praying for you and reach out with more information.

Encounter Cove is a Christian camp located outside of Camdenton, MO. The camp is part of the larger Encounter Ministries which has a vision for all people to experience the love, grace, and mercy of Jesus through the testimony of transformed followers. Teaching that the Word is what defines our Identity, not our past failures or achievements. And, that the excitement of truly knowing Him would compel us to go to our communities and all nations to shine His light in the darkness. Memorial Baptist helps this camp through service projects and mission trips.
If you are a member of Memorial Baptist Church and wish to take part in missions we ask that you fill out a Mission Volunteer Skills form so we can help guide you to a mission that matches your skills.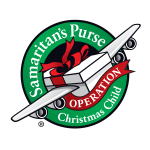 The world's largest Christmas project of its kind, Operation Christmas Child, uses gift-filled shoeboxes to demonstrate God's love in a tangible way to children in need around the world. Memorial Baptist participates in this mission by filling shoeboxes and being a Central Missouri Dropoff location. 

We are Partners in Education with JCAC supporting and treating the staff and students in any way we can.   We have helped build up a library, hosted a Field Day, sent over treats and supplies, attended Senior Night, and more.